Crowdfunding Platform Software Made Simple
Crowdfunding platform software made simple
The guide to how a crowdfunding platform can create new opportunites for your business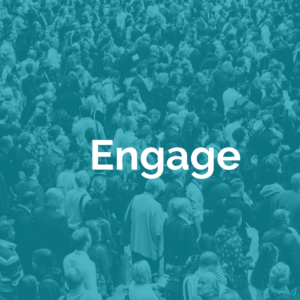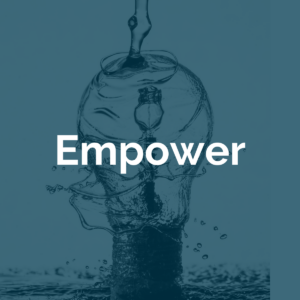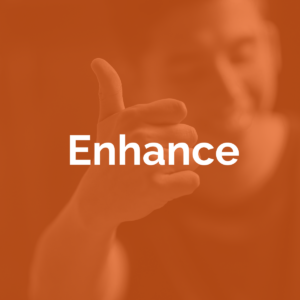 Why Build a crowdfunding platform
A market that continues to grow
Crowdfunding is not only about collecting money from a crowd.
It's a new way of engaging and empowering people and a novel approach to customer experience, branding, awareness and insights. It facilitates cooperation, builds communities and fosters involvement and engagement. 
Getting your own crowdfunding platform doesn't have to be difficult, time consuming or expensive. However, getting an overview of the process and everything it entails can be challenging. 
Have questions? We are here to help.
Crowdfunding is a way of collecting money for a specific project from a large number of backers. This is usually done online using a crowdfunding platform. 
In general, there are four different types of crowdfunding:
1. Debt
Also known as crowdlending, peer to peer lending or marketplace lending. Backers lend out money and get interests in return.
2. Donation
Backers support a project without getting anything in return. Donation-based crowdfunding is often used by individuals, charities and NGOs.

3. Equity 
Backers invest in a company and get ownership of the company in return. This form of crowdfunding is often used with SMEs. 
4. Reward
Backers support a project and get a reward in return. Reward-based crowdfunding is often used by companies to finance the development of a new product: The reward is the final product. 
Your platform
The first thing you need to do is to figure out what type of crowdfunding is right for your company or organisation. This depends entirely on what kind of business you are in. Retail chains can benefit from reward based crowdfunding, investment companies from equity, sports organisations for donation etc. 
Custom built crowdfunding platform software can be tailored your individual needs, so it is only a matter of defining those. 
How to get started with a crowdfunding platform
There are typically three ways to go at building a crowdfunding platform:
1. Built it yourself in-house.
2. Buy a white label solution
3. Get a custom built solution. 
Which one you choose it dependent on the size of your business or organisation and what your requirements are. Think of it as buying a suit. 

An In-house solution is sewing it yourself. It gives you full control and responsibility of all of the functionality and features of your platform. You own every part of your solution and will also be in charge of maintaining it. 
Typically this entails that you have a dedicated of with programmers and business developers experienced in crowdfunding platform software in order to develop and maintain the platform. 

If you go for a white label solution, this is the same as buying it from a shop.  It will most likely mean you are a smaller company and organisation who can get by with a more standardised platform or who want to test out the crowdfunding waters. White label solutions are often easy to set up and maintain, but lack the flexibility and scalability of a fully fledged custom crowdfunding platform. 

Getting a custom built solution is like buying a bespoke suit from a tailor, You decide on the look, feel and materials you want to use, and an experienced professional assembles the whole thing according to your specifications. If you are an established company or organisation and serious about building a solid digital experience for your crowd, this is often the way to go.   
The platform can be to fit your needs regardless of the type of crowdfunding you want to offer your users: donation, rewards, lending or equity – or a mix of these. We can also help you implement crowdsourcing into your platform. 
The Smallbrooks crowdfunding platform software is built by connecting a customised HTML client to our core crowdfunding service. 
This means that the service contains all the customised functionality you need for your crowdfunding solution, whereas the client itself, which is entirely yours, contains the look, feel and configuration that you choose. We built the engine, but the design of the car is yours entirely.

We don't start from scratch however. We have been building crowdfunding platforms for a while, so all the core modules are already there. 

The parts just need to be put together and connected to the front end HTMl client of your choice. This means that the process of building your solution if both efficient and affordable, as we don't have to reinvent the wheel.  
There are several areas that needs to be covered when building a crowdfunding platform. Security, scalability, flexibily and integrations are all things that needs to be considered and included.

As a Smallbrooks customer you will get a 'standard' package with the option of adding different modules that can integrate with existing systems or third-parties such as banks, KYC/AML (know-your-customer/anti-money laundering) services, payment solutions, credit rating systems, application systems, CRM systems etc.

The Smallbrooks solution supports crowdfunding projects of all types including loans, rewards, donations and equity. The system structures persons, accounts, projects and payments in a coherent way, ensures full transparency and automates the handling of all future cash flows, secondary market trading or product shipments.
When building a crowdfunding platform, security and stability is obviously of highest priority. Users need to be certain that transactions are handled in safe manner. The underlying software of Smallbrooks has been thoroughly tested and has been running for years without any breakdowns, miscalculations, security breaches or data leaks. We even use it for our own crowdlending platform, Lendino.  
Make sure that you get what you need. Not more and not less. The platform should be modular which means it is able to be completely adjusted to your needs and your design. Along with our core service, you choose the features that you need from the catalogue that we have developed over the years. You can take a tour of our features if you like. 
This also ensures that you don't get a bloated platform with features that you don't necessarily benefit from. We will of course guide you every step of the way in choosing your solution. 
If (or when) your platform takes off, it's essential that you don't fail by succeding. What is often the case with software solutions is that it works within a smaller context, but fails at delivering once the user base grows. 

The Smallbrooks platform software lives in the cloud and has scalability worked into its core design. Whether you have a hundred or a million users makes no difference. This way you are ensured that the house you built doens't suddenly come crashing down when you have too many guests. 
Of course you will probably want to also use the software with existing systems you may have such as CRM systems, or third party providers that can help you enhance your platform.

When using our crowdfunding platform software, you can use modules to integrate with existing systems or third-parties such as providers of KYC or credit ratings. You can create your own modules, or use ours. 
How it works when
partnering with Smallbrooks
Launching your own crowdfunding platform doesn't have to be difficult or time consuming. Instead of spending time and money building your platform, you can put effort into securing the first and second rounds of projects. That way you will be ready to launch in no time.
Here are the 5 easy steps you will go through when we collaberate on building your custom crowdfunding platform: 
Contact our team for questions